Queenax functional training
---
---
---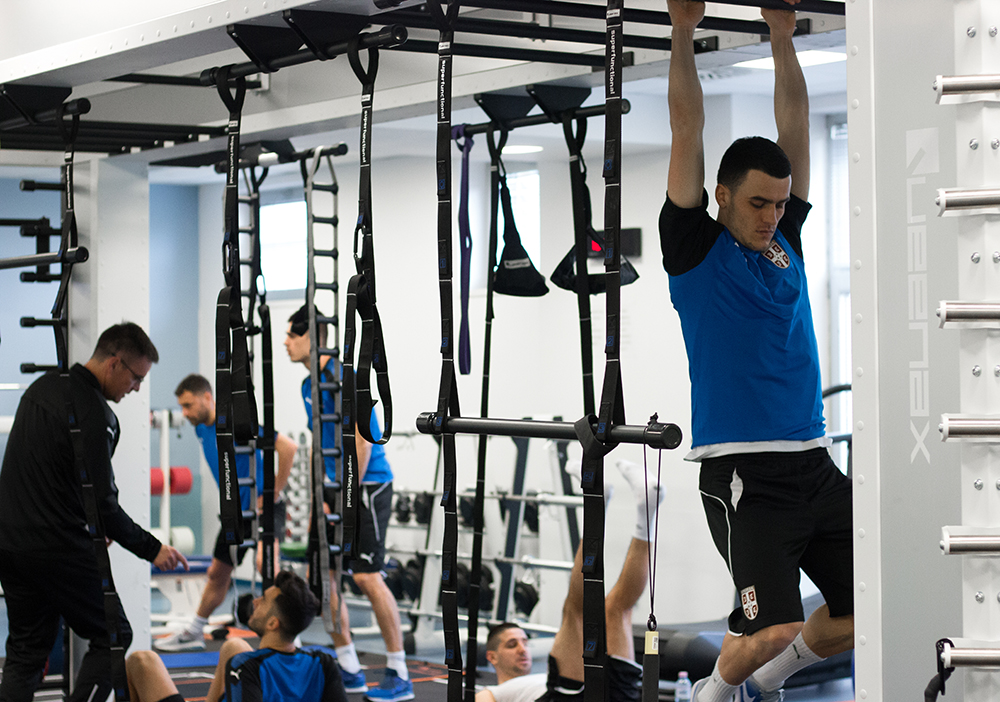 Guest of the Sports Centre of FAS, Hotel Serbia LUX, can use and enjoy in unique Queenax functional trainings. With Queenax functional training, exercise is more pleasant, more specific and strengthens team spirit.
The Serbian National Football Team has installed a bespoke Queenax functional training system in its gym before FIFA World Cup that was held in Russia in 2018. 200m2 gym, located in the "House of Football" in the Sports Centre of the Football Association of Serbia, is completely reorganized. Queenax functional training was chosen because of its versatility. As a stand-alone system, it can receive both functional and suspended weight training. While an open configuration allows group training sessions, empowering elite athletes to engage, compete and inspire each other.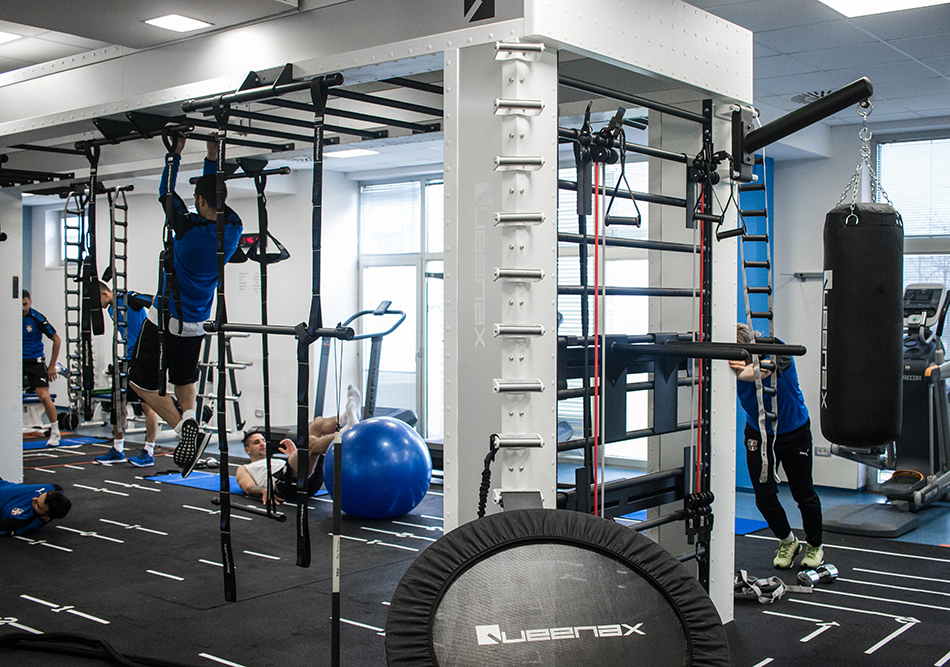 The Queenax X2 700 equipment/accessories include; battle rope, rebounder, boxing bag, mobile parallels, plyometric platform, flexibility/vertical/Olympic bars, a pull up rack, 30kg punch bag, horizontal shelf, stair attack, torso trainer, Strong++, TRX, up strength, suspension abs and handle extensions. The format has eight suspension units and a total of 18 functional and suspension stations.
Marko Stojanovic, strength & conditioning coach of the Serbian National Football Team, says: "After careful consideration we decided to use Queenax system, as we wanted the best possible product for our National Team. We are delighted with our decision."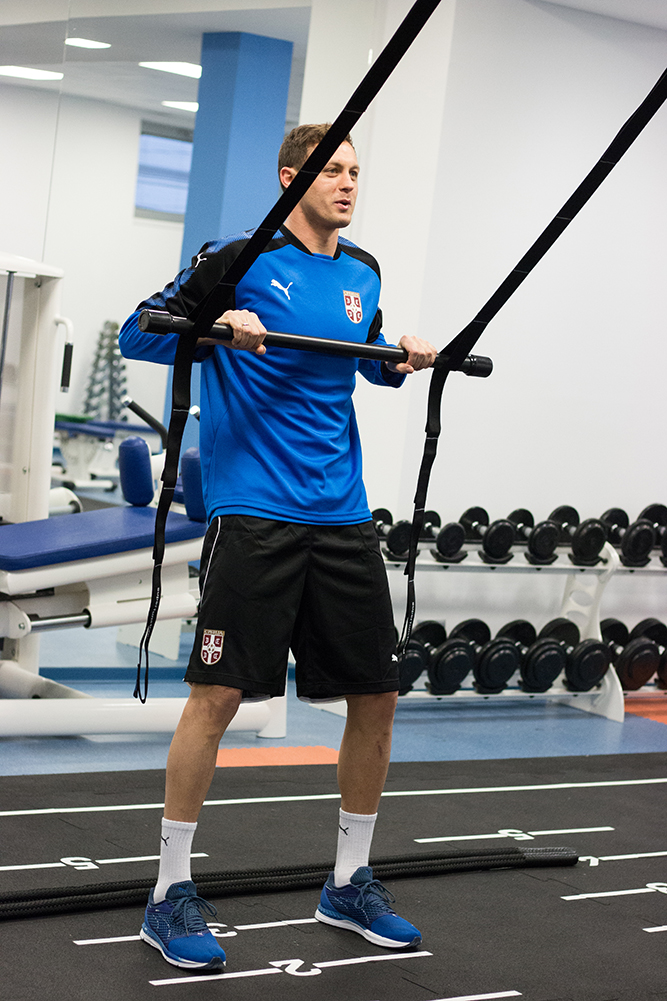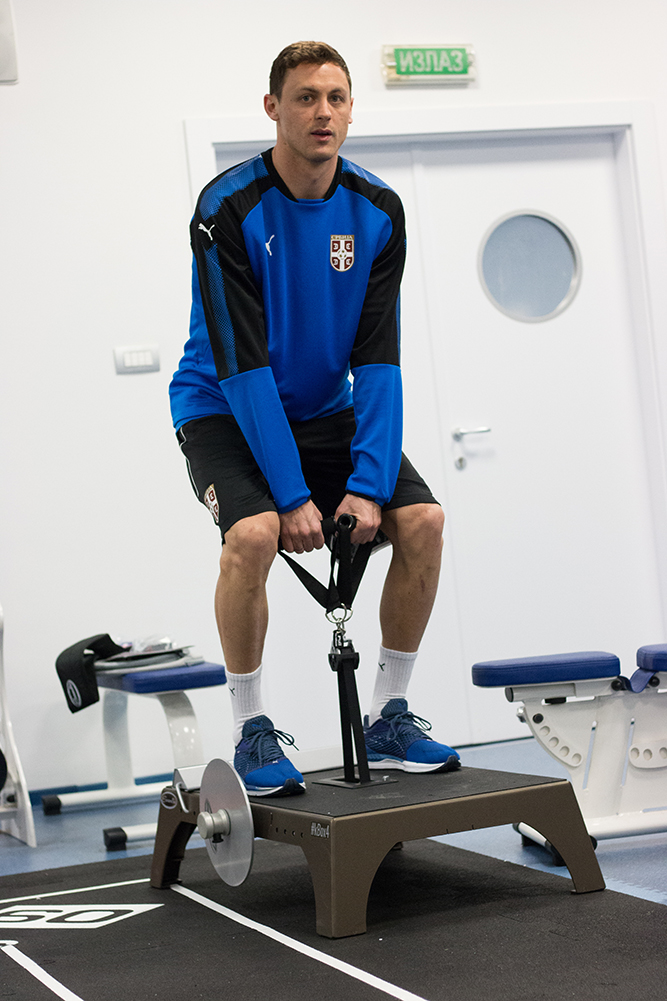 The Serbian National Team players are elite athletes, who play for many international clubs; Nemanja Matic at Manchester United, Aleksandar Kolarov at Roma, Sergej Milinkovic Savic at Lazio, Branislav Ivanovic at Zenit, Dusan Tadic at Ajax... This caliber of player expects the best equipment and training facilities.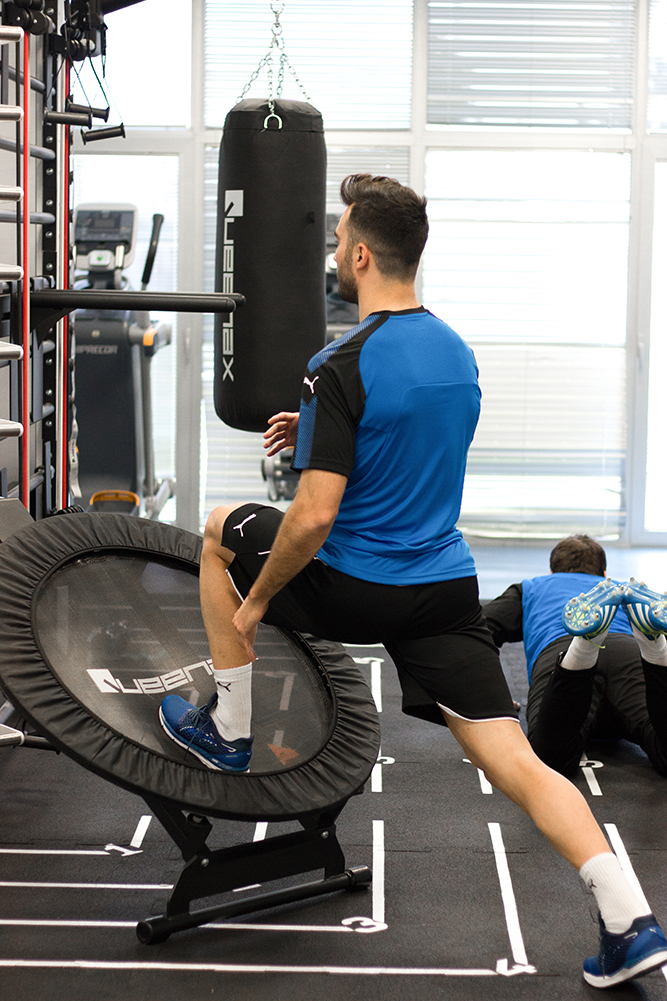 Coach Stojanovic, continues: "Serbian National Team loves the accessories and applications provided by Queenax system, from platforms and punch bags to super functional training. It is so versatile and creative. As a coach, it's fantastic to be able to incorporate specific strength exercises drills into our core functional training, both during warm up and during strength exercises. The adjustable configuration means that it can train individuals with specific requirements but also a group. The unique design makes it perfect for both. I have trained up to 12 players at one time on the Queenax system; it's a highly efficient solution."
The Sports center of FAS already uses Precor's fantastic cardio equipment; treadmills, adaptive motion trainers (AMT), bikes and Assault AirRunners and the addition of the Queenax platform has really harmonized our training program, and has totally transformed the gym. We now have the complete package and the Queenax has become an integral part of our everyday gym planning.